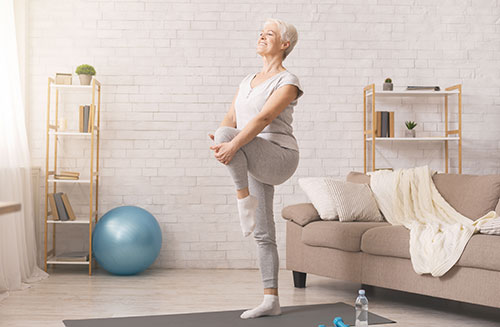 This post cites Alzheimer's research that publishes some very uplifting findings! Whether you are a beloved senior assisted living resident here at Manor Lake (Gainesville), a loving family member of a memory care service resident, or an at home care provider, the subject of dementia touches almost all of us in some form or fashion. It is our pleasure to bring positive news on the subject as often as we can. Today is one of those days!
Researchers at the University of California have discovered a very strong link to exercise as having a direct effect upon thwarting Alzheimer's. Here's the link to the entire story. The UC researchers conclude that exercise positively effects a process called "autophagy". Autophagy is the body's process of clearing spent or defective proteins from cells. Defective proteins have long been known contributors to dementia.
This is just one reason why we place such a high emphasis on exercise and active lifestyles here at Gainesville's Manor Lake Assisted Living and Memory Care. We invite you all to come see it for yourself!