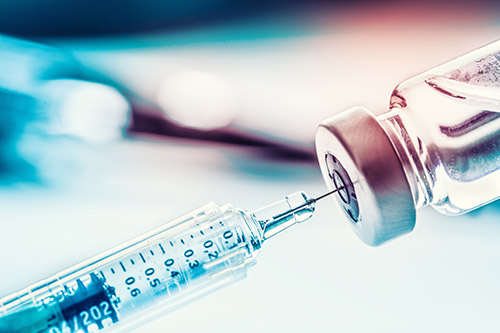 Manor Lake Assisted Living Communities are Considered 1-A Long Term Care Facilities by the Georgia Department of Public Health. With the 1-A status our residents and Staffs will be among the first to be offered the Vaccine. We have already contacted the two approved providers for the Vaccine Walgreens and CVS pharmacies to ensure our staff and residents are scheduled for Vaccination Clinic dates as soon as possible.
Get more information from Manor Lake Gainesville here.
The Phases for Vaccine Release and Distribution Published by the GA Department of Public Health are as follows (Updated 12/11/2020):
Phase 1-A will include paid and unpaid persons serving in a healthcare setting who have the potential for direct or indirect exposure to patients or infectious materials. Hospital staff, public health clinical staff, EMS, and other first responders, long term care facility (LTCF) staff, and urgent care facility staff are examples of people who will be included in this Phase. Additional examples include: a. Staff in clinical settings (e.g. physicians, nurses, pharmacists, EMS, laboratory staff, environmental services, LTCF staff, etc.) b. LTCF Residents
Phase 1-B will include other essential workers and people at higher risk of severe COVID-19 illness. Examples of people that will be included in this Phase are listed below: a. Police and fire personnel not covered under Phase 1a b. Critical workforce employees (e.g. pharmacy staff, educational faculty and staff, court employees, food processors, grocery store workers, transportation staff, nuclear power plant employees, air traffic controllers, etc.) c. Adults 65 and older with comorbidities and their caregivers
Phase 1-C will include people at higher risk of severe COVID-19 illness, not vaccinated during Phase 1-A or Phase 1-B. Examples of this population include: a. Adults 65 and older and their caregivers b. Adults below age 65 with comorbidities
To learn more about the Covid-19 Vaccine Distribution plan from the Georgia Department of Community Health follow the link below to the Plan Document.
Link to Safety and Frequently asked Question regarding Covid-19 Vaccination:
Manor Lake Assisted Living & Memory Care is Accepting New Residents. For many of our seniors Assisted Living or Memory Care at Manor Lake is currently the best option. Considering the enhanced safety measures that Manor Lake is taking, moving into a senior community may make more sense than living isolated alone at home and not getting adequate care.
Enhanced Safety Measures
Restriction of non-essential visitors from entry in order to keep our residents safe.
Screening daily staff and third party professionals.
Staff are being instructed to stay home if they have symptoms of any type of illness.
Enhanced cleaning procedures above and beyond our normal cleaning procedures.
Manor Lake is doing daily screening of residents for any symptoms of coronavirus.
Our Main Priority is Your Health & Safety
Maintaining the health, wellness, and safety of our residents is our number one priority. Due to the COVID-19 situation, effective immediately we are restricting visitors to our community. This is in cooperation with federal mandates regarding this situation. Letters regarding specific details are being sent to the responsible parties for our residents to provide them with more detailed information. In addition to restricting visits, our staff will be screened prior to the starting of their shifts and have been trained on the symptoms of COVID-19 as well as infection prevention techniques. This is a fluid situation and we will keep you informed as the situation changes. We appreciate your cooperation and patience. If you have any questions, please don't hesitate to contact us.
For more information or to take our virtual tour call (678) 981-7188.