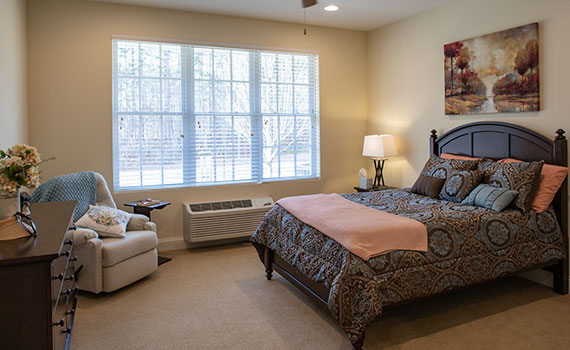 When moving your senior loved one into an assisted living community, it's important to help them feel at home. Helping them decorate their new space is a great way to help them settle down more comfortably. Here are tips when decorating as assisted living home:
Bring some things that they loved the most from their previous home. Seeing those favorite home stuff in place let them feel as if they haven't left their original homes.
Make Bedroom decorations simple. Provide a bedside table lamp, an illuminated clock and a phone inside their room.
You may provide some furniture like lift chairs and small desk with drawers for safekeeping of important documents, bills, etc. They can also place their electronic devices here.
Keep the bathroom roomy but make the essential personal products they use accessible at all times.
You may also decorate the walls with pictures. But make sure not to overdo it. Just select few pieces and securely mount it in the walls.
You don't have to over decorate their space. You may follow the same decoration setup from their previous homes but make sure to always keep the place roomy and accessible. It's very important that they can safely move around without endangering themselves from falls and other accidents.
Contact Manor Lake Gainesville for more information.