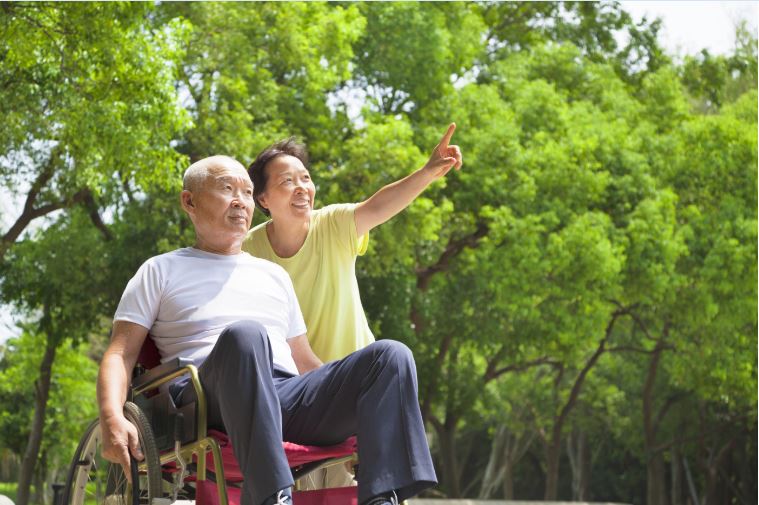 It's a longstanding tradition at Manor Lake Assisted Living and Memory Care here in Gainesville to celebrate Halloween with both our assisted living and our memory care residents. Each year we research new and exciting ideas to smile, laugh, and share our love for our treasured residents. This year we found this article from SeniorAdvisor.com with a laundry list of ideas which we are not mulling over. We thought we'd share the same ideas we the followers of our blog in the hope that it navigates all of you to some special moments during Halloween.
Halloween Crafts for Seniors
Halloween crafts can be completed early in October so you can use them as decorations throughout the rest of the month.
Decorate pumpkins.
One of the best traditional crafts for Halloween time is making jack-o-lanterns. If you're not sure about handing sharp implements, you can have a pumpkin painting day or give them sharpies to draw designs on the pumpkins.


Make spooky candles.
The lacy candles recommended by Elder One Stop are easy to make, made of cheap supplies, and won't be a fire risk (they recommend flameless). They'll add a nice bit of atmosphere to your facility.


Make decorative spiderwebs.
You can get together to make simple and cheap spiderwebs to hang around the community out of coffee filters. Throw in a little yarn and your residents will also have the option of creating larger cobweb decorations for the space.


Make spiral ghosts.
Some white paper, a black sharpie, and scissors are all your group needs to make these spinning ghosts. You can hang them around the shared spaces of the facility.


Decorative Halloween garlands.
For one more addition to your homemade decorations, you can task any interested seniors with making decorative Halloween garlands for your hallways. Here are some ideas of bat and ghost garlands and glow-in-the-dark ones.
(Mostly) Healthy Halloween Recipes for Seniors
You can find loads of cute Halloween recipes on the web, but most of them are laden with sugar. Since many seniors have health concerns, we tried to pick out a few of the healthier options that still fit the theme.





Other Halloween Activities for Seniors
If you want to pack Halloween week with more fun, interactive activities that you might consider include:
Halloween charades
Brainstorm as many different Halloween-related themes and ideas you can think of for your loved one to act out. You should all have fun watching people mime Dracula or try to figure out how to act like a spider. Here's a list to get you started.


Share scary stories
Your cherished senior loved one probably know some good ones, but you can come equipped with a book or some stories from the internet just in case.


Homemade costume contest
Encourage your senior loved one to come up with homemade mask and costumes ideas. If you can make some materials available for them to work with, that may spark inspiration in a few of them. On Halloween, have everyone vote on which costume came out the best.


Assisted living trick-or-treat
Most seniors probably feel silly trick-or-treating around the neighborhood, but let's be honest, most of us loved trick-or-treating and were a little sad when we got too old for it. Why not give it a try!


Classic horror movie marathon
Your loved one probably have some favorite old classic horror movies. Poll them to pick out a few of the most popular, and give them the option to come together and watch them on Halloween or in the days leading up to it.
Halloween's not for everybody, so you'll probably have those uninterested in participating in some of these activities, but those that enjoy the season will be happy to have the opportunity to celebrate it in a variety of ways.
All of us here at Manor Lake Assisted Living & Memory Care wish you the very best for a joyful Halloween celebration.