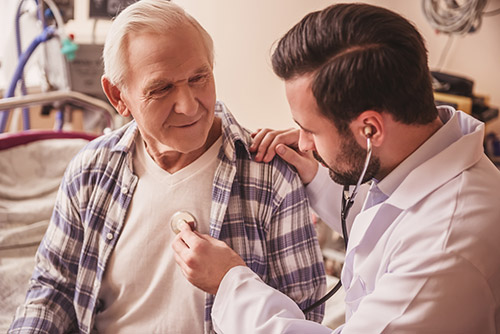 Welcome back to our blog page for our Gainesville-area assisted living and our Gainesville memory care community. No matter what stage of care need your elderly loved one is at, you can trust that you have proven professionals right around the corner here at Manor Lake Assisted Living & Memory Care to deliver genuine quality of life improvement to you both. Today, let's visit the subject of heart health.
The heart is obviously a foundational muscle and the moment its integrity is compromised, or it starts to fail in some way, our bodies react. Just like with the brain, there are so many smart ways that we can go about keeping our hearts healthier as we age. We're going to look at proactive heart health, why it's important, and the best ways to keep our tickers going strong.
The Value Of Heart Health
According to the heart foundation, heart disease is the number-one killer of Americans and each year, it claims more lives than every form of cancer combined. Heart disease, including all forms of strokes and cardiovascular diseases, kills hundreds of thousands of people every year. With so many deaths annually, it's important to note the most common reasons our hearts give out on us.
Bad Heart Habits
When it comes to the health of our hearts, some habits are better than others. According to Harvard Medical School, there are five habits that can be extremely destructive to the heart. They are:
Smoking
Inactivity
Overweight
Poor diet
Excessive drinking
If any of these things apply to you, you could be doing your heart a huge disservice, but it's never too late to make valuable changes to your health! Reach out to us to learn more about our proactively managed heart health activities!
In the meantime, check out our community's accommodations and reach out to us if you'd like to learn more about assisted living and/or memory care services here in Gainesville. We exist to make your life easier, your elderly loved one's existence better, and your family's quality of life the best it's ever been. Contact us today to schedule a tour!