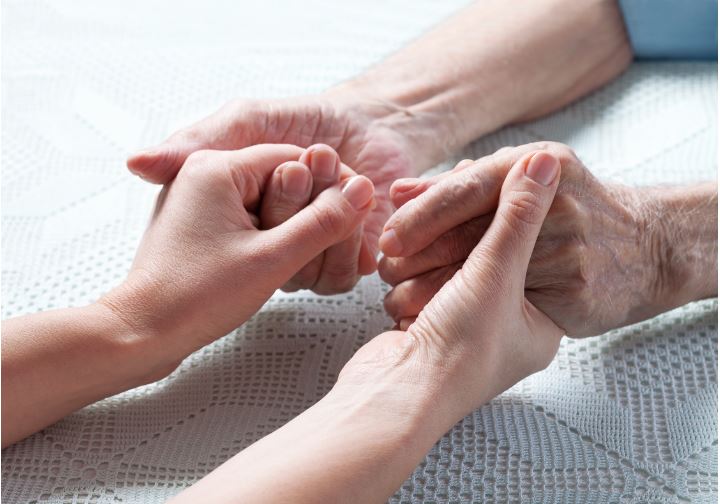 For most seniors, the notion of losing independence is something extremely difficult to admit. The thought of the need to move into an assisted living community is unsettling at best. Putting off the conversation between a senior and his/her caregiver(s) will only exacerbate the fear and anxiety for all parties. With a little research, planning, and yes a LOT of love, you will ensure a positive outcome.
Talk to your parent(s) about assisted living options in Gainesville as early as possible—before the situation becomes urgent. That way you can spend more time exploring different solutions, and your parent will be able to more fully participate in the process.
Know the options and the benefits of each one. Moving into an Assisted Living Community like Manor Lake Gainesville is just one option, but there are many others. Depending on the level of independence and care your parent desires and needs, there may be home care solutions or other solutions that might be a good fit. Learn more about the various options.
Address your concerns about their current situation openly and completely. Be realistic – and help them be as well – about their health care needs and safety and the potential needs they may have in the near future. Be candid about the impact their care may be having on you and emphasize your overwhelming concern for their well-being. Now is not the time to dance around delicate topics. Being honest and upfront is the best approach, but make sure you do it with a tone of empathy and respect.
Listen carefully to their fears and objections. It's best to have an initial conversation to get the ball rolling, then take a few days to digest their initial reaction and comments before continuing. This also shows them that they are being heard and honored and will have a role in the process.
Find out what's most important to them. Perhaps they are concerned about leaving their friends behind or being forced into a routine that they don't like. Understanding these issues can help you address them upfront and find a solution that will provide them with the care they need along with the lifestyle they want to be happy and fulfilled.
Be prepared to talk about finances. Part of the fear of losing independence is the concern about losing control of their finances. Have a realistic assessment of their financial situation, along with ballpark costs, and financial benefits they may be able to utilize ready to discuss. Consider the potential "what if" scenarios that may arise, and how they may each impact your long-term financial situation.
Take a positive approach and tone. Your parent will be more likely to embrace change if it's presented in the most positive and caring light. Humor can help lighten the situation, but it's important not to let the conversation become too lighthearted or trite. After all, this is one of the most important decisions of their life, and the decision that you make together will make all the difference in the quality of their remaining years
For more information about our assisted living services in Gainesville, contact Manor Lake.