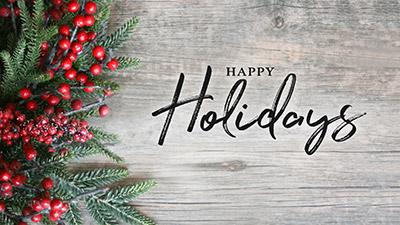 Christmas and Chanukah share a similar spiritual message: that it is possible to bring light and hope into the world. These two holidays occur together this year, which makes this an even more special holiday season.
This is a season to reflect upon how fortunate we are to have you as our customers: our friends and neighbors. During these holidays, we wish you, your family, and your friends a safe, joy-filled, and relaxing season.
Warm wishes for a Happy Hanukkah, a Merry Christmas, and a most Happy New Year! With peace, joy, and love this holiday season and beyond!