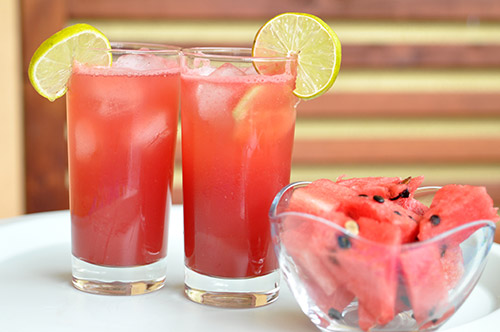 Summer heat poses challenges a new set of challenges in the name of loving care to our senior residents. Caring for seniors include ensuring readily available cool refreshing drinks to keep all energized and hydrated. Here's a recipe that is packed with vitamins which will help the seniors within your care to boost their immune system, to provide lycopene and amino acids, and antioxidants to flush out toxins from the body.
Watermelon Lime Spritzer
Ingredients:
2 cups seedless watermelon, cut into cubes
1/2 cup ice cubes
2 cups lemon-lime flavored soda, divided
1 lime, cut into wedges
Procedure:
Place the watermelon and ice cubes in a blender and blend until liquefied. (Once you add the lemon-lime soda, it will thin out even more, add more ice cubes if you want it slushier.) Slowly add 1/2 of the lemon-lime soda and blend until smooth. Pour into glasses, garnish with limes and serve.
For more senior care tips, contact Manor Lake Gainesville.