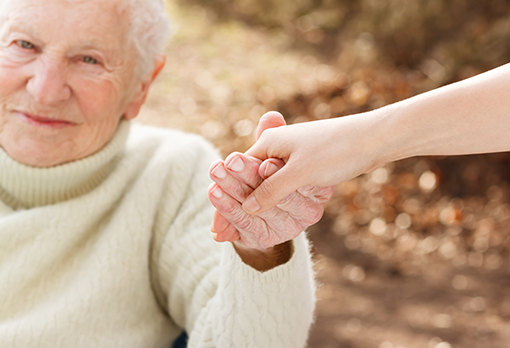 The inevitability is that there will come a time when we can't independently handle the rigors daily life. This is not a bad thing. It means we've lived a long and productive life in the service of others, but now comes a time when someone simply is going to have to serve us. When this time comes, the best move is to start considering different senior living communities near your family, a new place to call home. With the right attitude and support from your family, this need not be a stressful transition. You have family and professionals alike to help out.
The happiness of you or your loved one is vitally important. Most seniors are understandably at least a little resistant to leaving home to move to senior-assisted living community. When you invest the time and energy necessary to find the best fit the transition will be a welcomed experience. So here are things to consider:
Figure Out What Level Of Service You Need
When considering senior living facilities, you'll first need to determine exactly what services and support you require. Write down anything you need help with right now. No matter how small and insignificant it may be, everything is important. Then, think about what you may need help with in the future. Although you may not need help with some daily tasks today, you may really need that help in the next few years.
According to the U.S. Department of Health and Human Services, about 70 percent of individuals over 65 years of age need some form of long-term care. Once you have this list written down, you should start looking at the different forms of senior living facilities to find which one best matches your needs. Here's a short summary of the most common types of senior living facilities:
Independent Senior Living Facilities
These homes remove the burden of owning your own home so that you can focus on your interests and your health, both emotionally and physically. They also offer plenty of opportunities to make new friends.
If, after looking over your list, you determine that your overall health is just fine and there's no need for help with the normal daily tasks, one of these places could be a great fit.
Assisted Senior Living Facilities
By assisting you with daily tasks, home maintenance, and transportation, these communities allow you continue living independently, but with a little more help. If you're having trouble managing your medications, dealing with mobility issues, struggling to get dressed or worry about getting in and out of the bath, you should consider an assisted living facility.
Skilled Nursing Care (Nursing Home Facilities)
These places can provide continuous skilled nursing care for those with complex health issues or those recovering from an injury or surgery. If your health issues are becoming more complex or your needs require full-time care, these facilities may offer the best choice for you.
Continuing Care Retirement Communities Or "CCRCs" (Life Plan Communities)
CCRCs are a fairly new idea, but they offer a great option for many seniors. Residents at these senior living facilities benefit from a full continuum of care including memory care, skilled nursing, independent living services and assisted living services.
Make Safety A Priority
Whether you're looking at care options for yourself or a loved one, safety should always be a priority. This means security from the world outside the facility and from internal concerns. There is really no price tag on the preservation of well-being, especially when it comes to old age. Here are a few ways to help you find a safe senior living facility:
Take A Look at State Records
While they may make a place look great, clean common areas and green gardens do not reflect the safety of the facility. Mistreatment and wrongdoing typically happens when no one is looking for the best way to check for these issues are by looking at state records.
Records of reprimands, offenses, and crimes among senior living facilities can be found at state offices that focus on senior care. These records can give you a "background check" as you search for the right place for you.
Talk to The Staff and Current Residents
During a visit to one of these senior living facilities, you should take the opportunity to talk with staff members and current residents about what it is like there. They may be more willing to open up about their experiences than you would think. Even if you're nervous to ask the residents, it is important to know if they feel completely safe and comfortable. You need to take all actions possible to uncover issues before you commit to a place and learn the hard way.
Get A Breakdown of Security Policies and Features
You can find out about a facility's security features by asking the administrator or director. While you speak with this leader of the facility, you can also ask them about resident complaints and hiring policies. If you or your loved one has special medical needs, you should also make sure they will receive regular, highly-skilled care to address these needs as a safety precaution.
Costs And Income
Many people are surprised at how affordable senior living communities are when compared to the costs of owning a home. Either way, it is important to conduct a detailed cost analysis before you get too far along in the process of finding a senior living community. Take a look at how much it costs you (or your loved one) to live in your own home vs projected cost of your targeted senior living community.
Even if the mortgage has already been paid-off, the list of expenses can be quite long. From utilities, taxes, groceries, and entertainment to continuous home maintenance and age-related renovations, the costs can add up quickly. If you have any current medical costs or expenses associated with home health care, those should also be included in your calculations.
After that, consider your financial resources. Include your assets and income sources like surviving spouse benefits, veteran's benefits, retirement investments, pensions and long-term care insurance. You can then combine all of this information by adding up financial resources and expenses that will no longer occur to create a budget.
Then you'll know what you can afford when it comes to senior living facilities. If the numbers still aren't adding up, you can look into federal aid programs like Supportive Housing for the Elderly, Low-Income Housing credits and other government-provided options.
Tour The Facility
After all of this research, you've already got a big head start on finding the best senior living facilities near you. However, you should never make a big decision like this one based solely on Internet research. The only way to truly understand which facility will be best for you is to take a tour.
Start by calling each facility on your shortened list. They should be accustomed to helping people set up tours of the facilities. Once you arrive, make sure that you walk the whole facility including the resident's rooms. And as we mentioned earlier, don't be afraid to talk to some of the current residents and staff members to hear their opinion.
You would never want to buy a house without doing a walk-through first, so you shouldn't commit to a senior living facility before a tour either. You need to be completely confident that the facility will be a comfortable place that will support the overall happiness of you or your loved one.
So you've done all the research, taken tours, and asked for professional help. Are you still struggling to find the best senior living facility for you? The truth is you could spend the rest of your days stressing over this decision, but, at the end of the day, your gut feeling should help you make the final commitment.
Don't be swayed by shiny marketing strategies and sales pitches. Trust all of the work you've done and don't ignore your instincts.
For more information contact Manor Lake Gainesville.
Source: aging.com