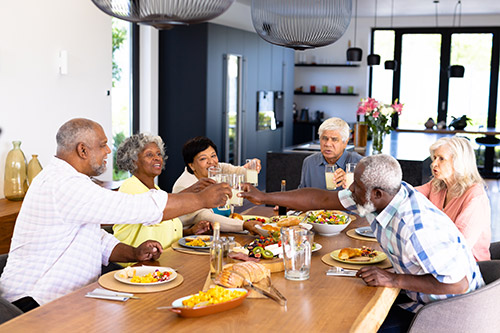 Summer greetings to you, our faithful senior assisted living and memory care blog readers! Today we thought we'd introduce you to the culinary experience here at Gainesville's Manor Lake Assisted Living & Memory Care. We're very proud that we help the dear residents of our assisted living community and our memory care community "live deliciously".
Inspired by seasonal cuisine, our chefs provide a variety of healthy, flavorful menus, with options to suit your individual tastes. And your choices don't end there. Dine in our restaurant-style dining room, outdoors on the veranda or make private dining arrangements. It's up to you.
So, click here to check out our chef specials and the regional favorites.