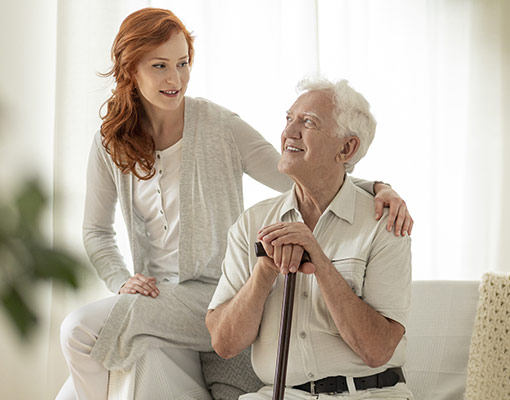 Caring for family member with Alzheimer's disease or other forms of dementia becomes increasingly difficult with time. It becomes readily apparent to the family's primary care support providers that at some point the care challenges exceed the ability of the family member, due of course, to no fault of that family member. The disease simply demands professional service support at some point to provide the level of safety and attention that only a dedicated staff of memory care professionals can deliver. Memory care patients require 24/7 attention and the place to guarantee that is within a trusted assisted living community or memory care community.
What are the differences between assisted living and memory care communities?
Assisted Living Residential Care are best suited for senior with early stage of AD or dementia without any severe medical condition. These people only requires assistance on their personal routines and Instrumental Activities of Daily Living. Also assistance is not only limited in rendering aid for self-care but also assisting in managing senior resident's money, managing medications and doctor's appointments, housekeeping, cooking and shopping as well. This type of care is ideal for those who still can live with some independence, but do require assistance with ADLs.
Meanwhile, Memory Care Units are suited for a senior individual that needs more intensive care and supervision. Supervised care is provided round the clock by skilled caregivers to tend for distinct needs and demands of dementia patients. Memory care centers offer the same services as assisted living facilities, apart from activities that are designed to activate the memory of those with Alzheimer's and other dementias, and possibly slow the progression of the disease. The activities usually involve music, arts and crafts, games, and more.
To find out more about assisted living and memory care units, contact Manor Lake Gainesville.