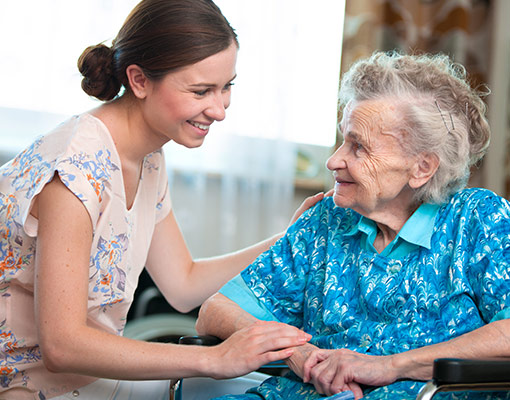 It's important to know that assisted living is an industry term. It isn't strictly defined, and there's great variety in terms of assisted daily living services provided. For example, some but not all assisted living centers have 24/7 nurse staffing. The following facts about assisted living can help you understand the diversity. The more you know about possible differences from place to place, the better your odds of making a great move.
Cost is usually a top concern whenever people hunt for housing. Below we give details about assisted living expenses and how to pay for long-term care. But here's a good basic fact: Assisted living generally costs much less than nursing home care. Prices vary by region and the services needed. Also, individuals and families find many ways to pay for assisted living without draining their resources. Below we look at veterans' benefits, Medicaid, long-term care insurance and other solutions.
Services with assisted living vary from place to place. The US lacks a nationwide or federal definition for assisted living, and state governments all have different industry regulations. Many states issue more than one type of license for assisted living facilities, resulting in different levels of care being allowed. Licensing also matters for payment to be covered by Medicaid, private insurance and other sources. Facilities with the most advanced licenses may provide advanced medical care when a resident becomes bedridden or has symptoms of dementia. Others might need the resident to transfer to a nursing home, hire a personal nurse, or choose in-home healthcare. Main categories of assisted daily living services (ADLs) are:

Bathing
Dressing
Medication Management
Meal Services
Transportation

Residents might also get help with housekeeping needs such as dishwashing, laundry and vacuuming. Examples of specialty services that might cost extra are hairdressing, physical therapy, memory therapy, and help with scheduling appointments. Besides providing personal care services, most independent living centers facilitate social groups and outings. With everything from Bible study groups to casino gambling trips, there's something for everyone! Educational activities such as art classes and computer lessons are offered too. Generally the larger the assisted living community, the more activities it sponsors.
Memory care is an option at select assisted living centers. If you or a loved one is in an early stage of Alzheimer's or other dementia, then choosing an assisted care facility might be your best option in terms of stretching your money and allowing a longer period of independent living. Staff at specially licensed centers can help delay the progression of dementia with various therapies. They can also help minimize or prevent common dementia-related challenges such as wandering and anxiety. When the condition becomes advanced, it might be possible to live at the same facility, but in a different area with secured doors and other special accommodations.
Culture or "personality" matters. The US has thousands of assisted living facilities and no two are quite alike…

In some the decor is formal; in others it's relaxed.
Some are very small communities and others have hundreds of residents.
Depending on the property's layout, and also the local climate, residents might tend to spend lots of time outdoors, or else tend to stay inside.

And of course residents bring different cultures along. When you search for assisted living centers, you can find homes that tend to attract residents from specific ethnic backgrounds, language groups, religious affiliations and so forth. Lately as more baby boomers are moving to assisted living, we're seeing more and more "special interest" communities too. Residents are brought together by shared interests in areas as diverse as art, golf, LGBT issues, vegetarianism and community service.
Pets are welcome in many independent living communities. Sometimes animal care services such as grooming and dog walking are available for an extra charge. Some communities have their own "mascot" dogs and cats. When animal companions are allowed, generally there are restrictions about the size or breed. Homes have different policies about aquariums, birds and other "pet issues" — so before choosing an assisted care facility, verify that the pet policy fits your preferences.
For more information, contact Manor Lake Gainesville.